Testimonials
Don't Just take our word for it! Here's what our clients say.
Our family has done classes with UTA for about 5 years now, and we've yet to have anything other than terrific experiences! Before starting with UTA both of my daughters had tried gymnastics at other places. Our experiences at these other places were never terrible, but my girls didn't progress very quickly with their skills, spent a lot of time standing around waiting for their turn, and never really loved the coaches. Ultimately they always got bored and didn't want to continue. Then a friend told us about UTA, so we signed up for a session with them, and have loved it! The difference was obvious from the start – my kids were busy and moving for the entire class period, and with that much skill practice they progressed quickly with their tumbling. That made it fun for them, because they saw themselves actually improving with their tumbling, which then motivated them to practice at home. We've only ever done one class per session, but even with just that, my 9 year-old is doing some pretty advanced tumbling. I watch them and can't believe they've become as advanced of tumblers as they are with basically one hour/week of classes. As impressed as I have been with the tumbling my girls have learned, I also love UTA
equally, or maybe even more because of how great their coaches are. They are all lovely, caring, amazing, and supportive women. They truly are just great people. my girls love their coaches, and I don't think it's just because they make tumbling fun (which they do), or because they see how proud they are when they learn a new skills (which they are). My girls love their coaches because they know that their coaches truly care for them as people. They celebrate their successes, and support them through their frustrations. they make them try hard things, even when it's scary or frustrating, but give them whatever support they need to do it. They expect them to be patient and supportive of themselves and of their classmates, and they are all people who clearly enjoy being around children and love what they're doing. I'm proud of what great little tumblers my girls are. They've worked hard to learn those skills, but more, I'm proud of them for always trying their best, always working hard, and always being supportive of the other girls in their tumbling classes. I am so grateful that that's the environment UTA sets up for them, so that they can have that experience. Thanks UTA!!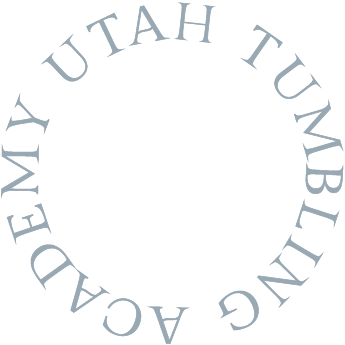 My daughter has been taking classes with Utah TumblingAcademy for the last 6 years. The instruction she has received has been amazing. I love the focus on form and perfecting each move. I truly believe this emphasis on form has kept my daughterinjury-free. The classes are very well organized and the kids are constantly working. I feel like my daughter gets plenty of one on one time with the instructors and they are always pushing her to do her best. They know each girl and where they are at and constantly push them to the next level. My daughter loves class and leaves beaming each week and proud of her accomplishments. The confidence she feels in herself is priceless. I love that as well as amazing instruction the instructors teach the girls to support and cheer one another on. This positive environment is what puts Utah Tumbling Academy at the top.
- JINNI BOREN

I feel fortunate to have known Tiffany for almost 12 years now. Initially, she taught my two oldest girls at the Gymnastics Training Center. I was immediately impressed with her positive approach to motivating and getting the very best out of her students. When she decided to start her own business, we happily followed. Since then, she has coached and mentored all four of my children. Each has developed a deep love and respect for Tiffany as have I. We all trust her completely. Not once have I seen Tiffany cut any corners to produce the illusion that a student has acquired a new skill before mastering the proper technique. The wisdom in her approach has become very apparent to me over the years as my children are now beautiful and capable tumblers. Tiffany is equally talented in the areas of business, management and the acquisition and development of excellent coaches. I am continually amazed at her ability to grow and develop every aspect of her business.
- AMBER ALLRED

We came to Utah Tumbling Academy from another gym and fell in love after the first class. I love that there are at least 2 coaches in each class because they all are great at certain moves. My daughter had gained confidence and improved so much at her tumbling. Their staff is amazing!!! The coaches have a true love and passion for tumbling and all their students. Their dedication shows in all her classes. The director sits in during random classes to see where her coaches and students can improve. We highly recommend Utah Tumbling Academy if you are looking for a supportive environment that will help your kids improve and become stronger.
- EMILY POTTS

Utah Tumbling provided me with exactly what I needed for my child; tumbling basics to enhance my daughter's dance training. Tiffany Schroeder runs an organized academy with a well-trained staff. I highly recommend anything that she is involved in.
- KIM LUKE

Both my girls have been tumbling at Utah Tumbling Academy since the age of three (they are now 7 and 9) and I have been so impressed by the quality of the instructors! They consistently push my girls to challenge themselves in a positive, safe and loving environment. My girls have learned not only to become skillful tumblers, but also to believe that they can achieve difficult goals and to face challenges with determination. I highly recommend Utah Tumbling Academy!
- CARRIE PETERSON

We love Utah Tumbling Academy! After her first class, my daughter came out so happy and confident that she couldn't wait to return to class. As a parent, what I appreciate most about UTA is how encouraging the coaches are and how they take time to make sure tumblers use proper form. Everyone at Utah Tumbling Academy is personable, professional, and they support each student to be their best. Utah Tumbling Academy truly cares about their students and it shows in everything they do.
- DESSIE OLSON